Real reviews, from real customers
Great Boards
We now have 4 of these. 2 are over 2 years old and still work like new. 2 more ordered so all the immediate family can get out even in during lockdown!!
John M
Bamboo GTR All Terrain
One of the best things I've ever bought
If you want to feel like a kid again as you zip along on your magic-powered board, buy this.
Mike B
Carbon GTR 2in1
This thing is sick!
Having an absolute ball riding this thing. Goes up hills far beyond my expectations! Don't think about it just get one!
Perry M
Stoke
Its amazing!
Equal parts amazing and terrifying. Best purchase in a long time. Excellent range on it, and glad I can tone down the max speed.
Toby K
Bamboo GTR 2in1
Awesome Board
It's my 1st Evolve Board and I am super impressed with the stoke. It's the perfect size with plenty of power.
Craig W
Stoke
SMART, STRONG, AND STYLISH
Evolve Skateboards are the best electric skateboards on the market, period. We design top-shelf products that are built to perform.
Why Evolve?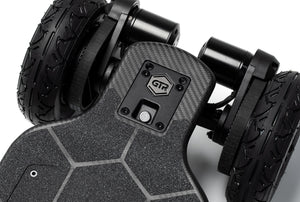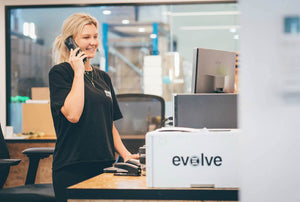 Fast and Friendly Local Service & Support
Evolve Skateboards is proud to be the only electric skateboard company with a global network of sales and support centres. When you choose Evolve you're not only supporting local business but getting fast and friendly service where and when you need it.
Learn More
The Board Builder
For as long as we have been making Evolve boards, our community has been personalising them. We wanted to get in on the action and help you do it from day one... So welcome to the board builder!
BUILD MY BOARD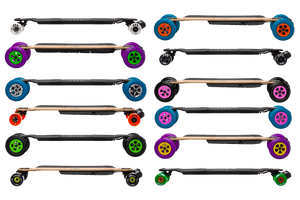 As Seen In